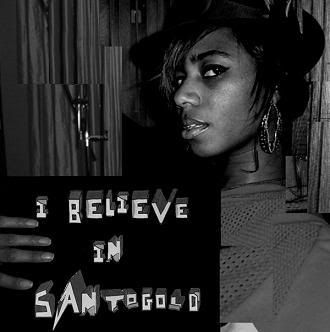 SANTOGOLD ha trabajado con Spank Rock, ha escrito líricas para Lily Allen, le ha abierto shows a M.I.A... How come she isn't HUGE yet? Ok ok, I'll wait until she at least puts an album on the street, then you'll see.
"Creator" es un track que grabó con
Switch
, un británico que está en la cárcel por destruir a la humanidad con beats masivos e inmensamente adictivos. Y si no está, deberían estar trabajando en esa orden de arresto.
Get the studio version of the track and some other hot -no- BOILING shit at her MySpace:
Santogold en MySpace
I, too, believe in Santogold.