Hang The DJ, Hang The DJ Hang The DJ Hang The DJ!!!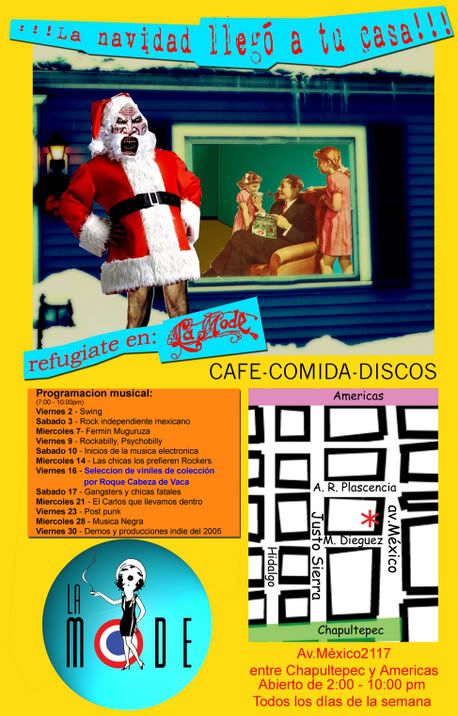 Garage, Acid, Punk, Post-Punk, Cold Wave, No Wave, New Wave, Hay Wey!!
Programacion de discos en vinil de la coleccion
Cabeza de Vaca
, nada profesional, puro divertiment.!!
Dia:
Viernes 16 de Diciembre.
Hora:
A partir de las 7 PM
Lugar:
Cafe La Mode
Que se encuentra en?
Avenida Mexico 2117, entre Americas y Chapultepec.NO COVER, SIMPLE THINGS ARE FOR FREE